BRACKET Furniture Design System
Bracket connects people to the process of making the objects they use everyday. The tactile experience of assembling and customizing your own furniture is becoming rare in today's world. Bracket's structure and design exists to create accessibility and understanding. Bracket is more than a chair, it's an opportunity to inspire creativity and personal understanding through building.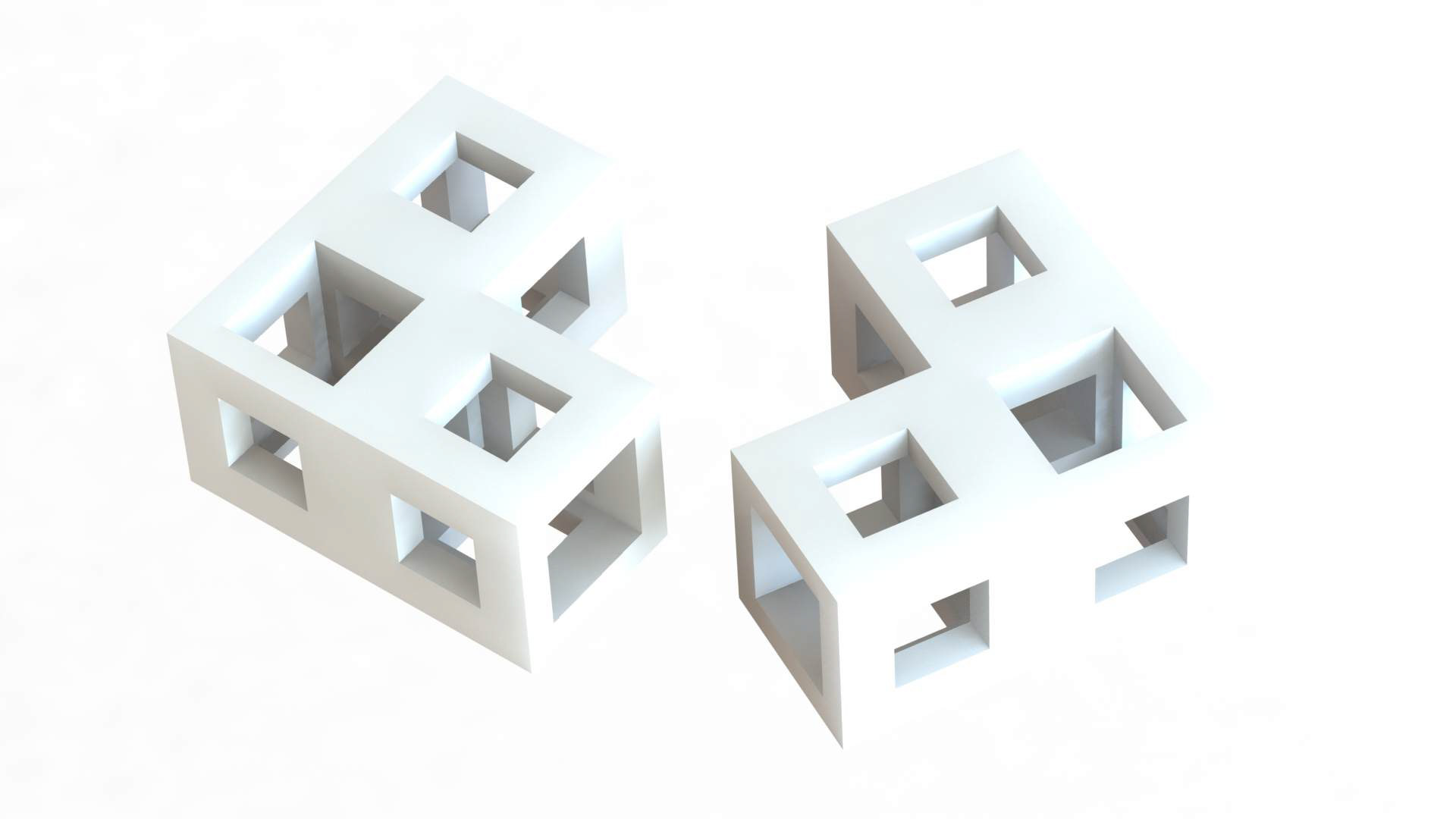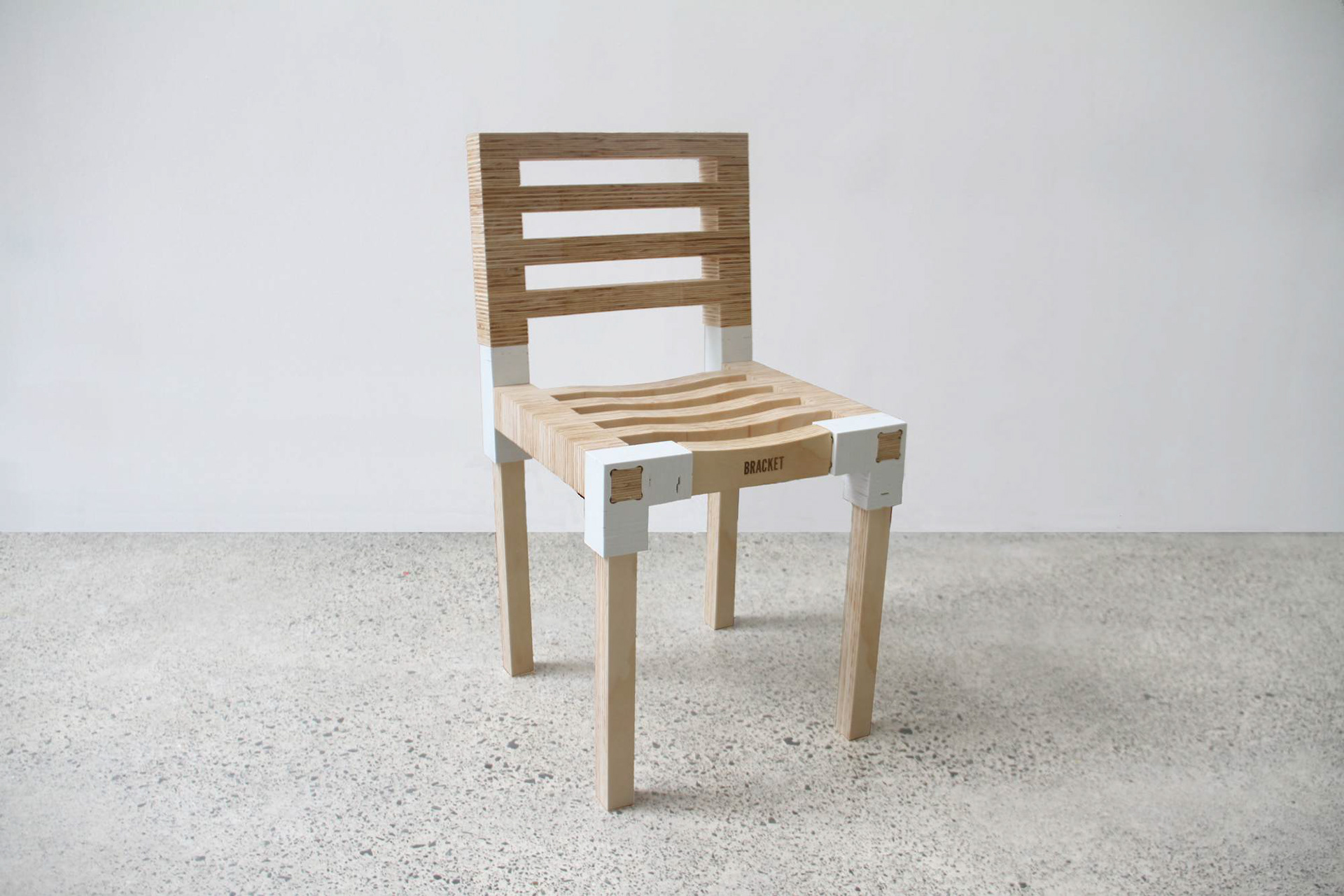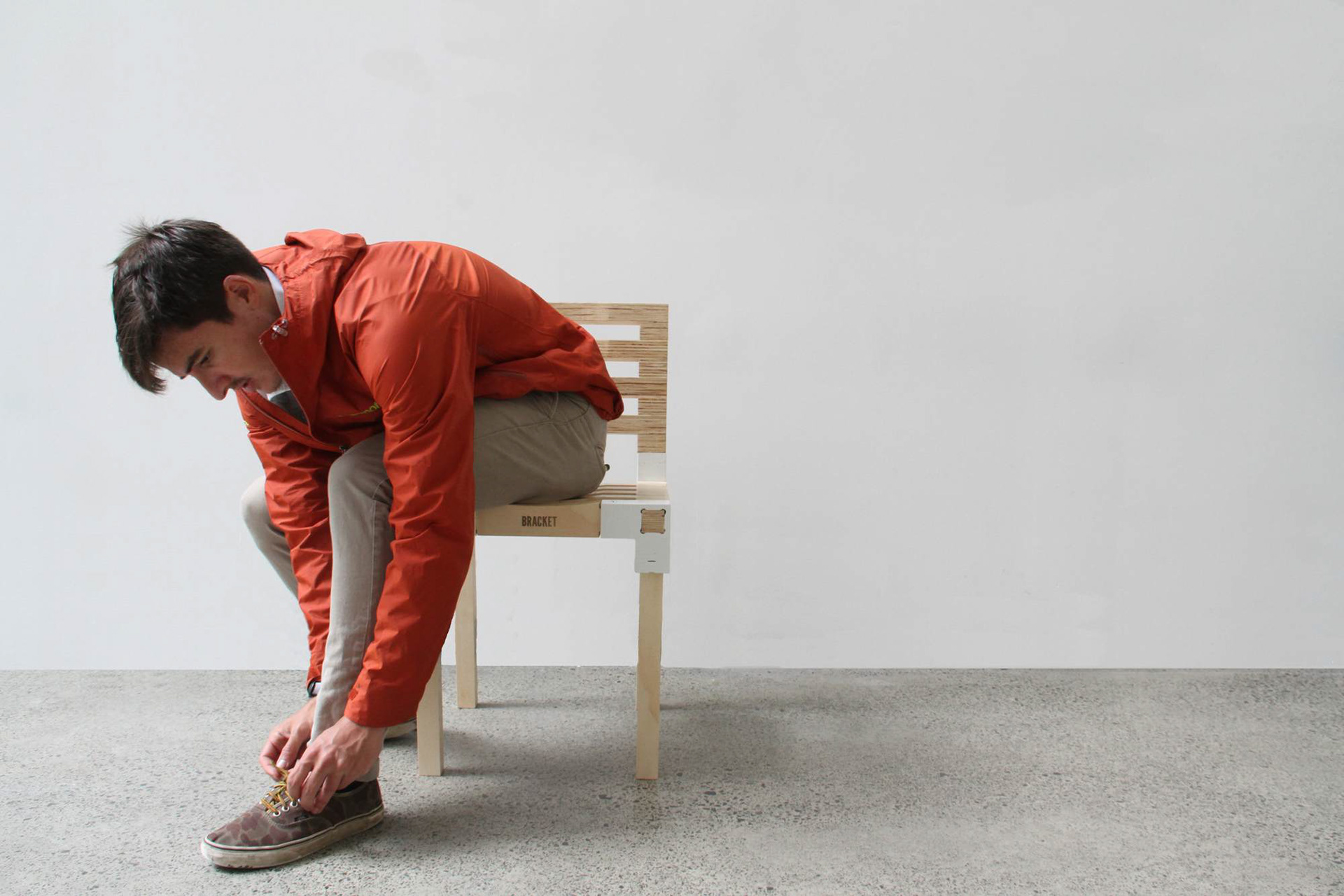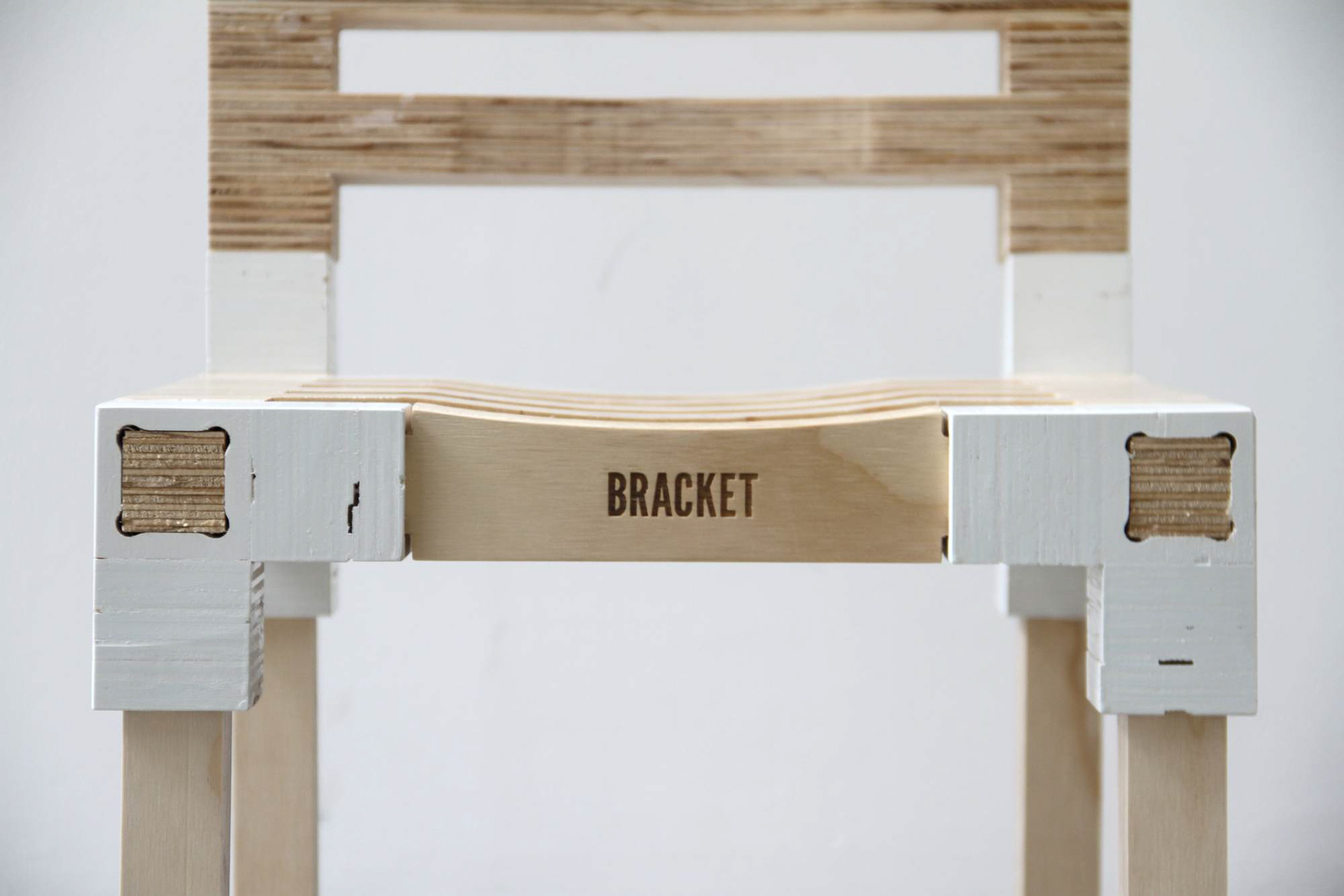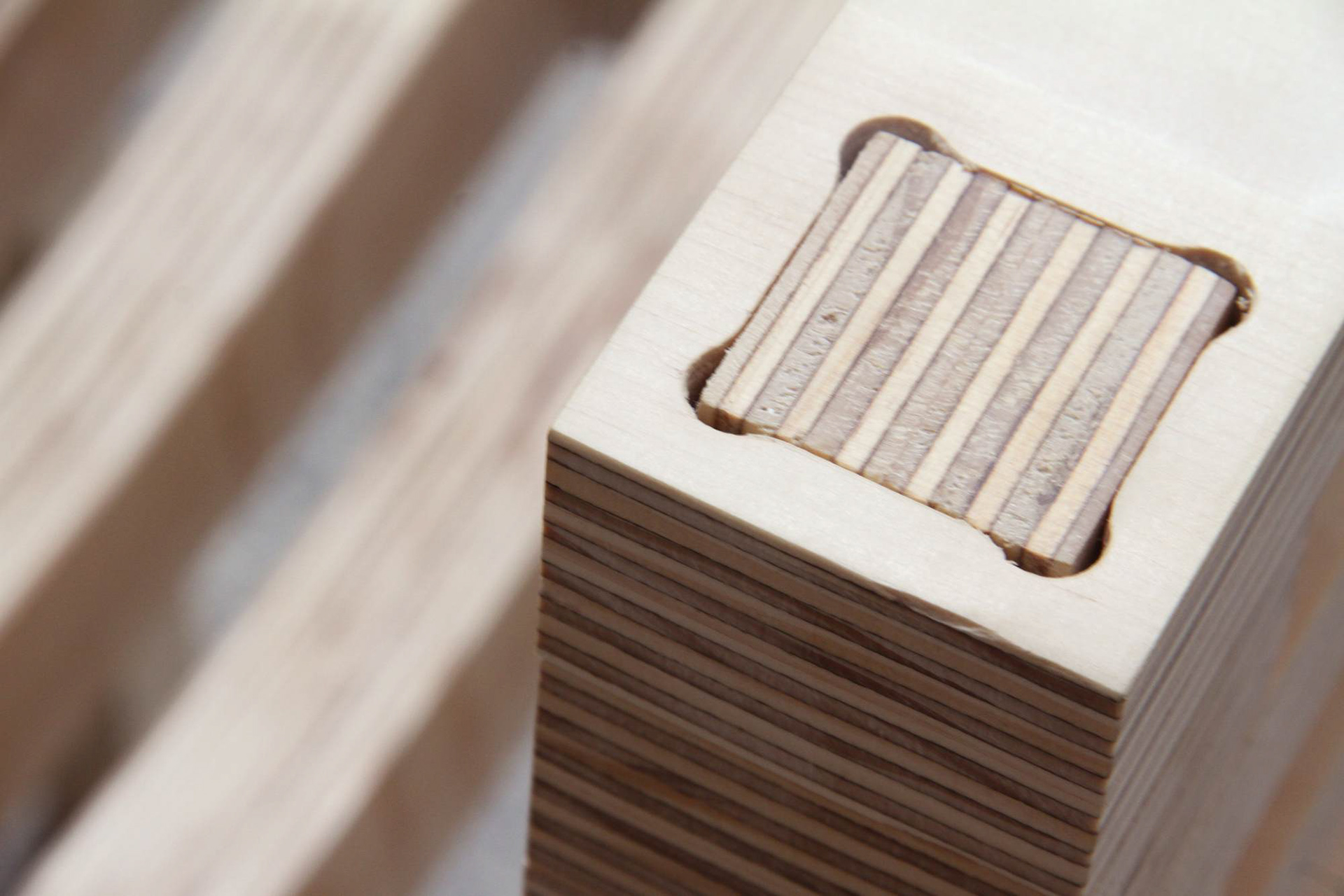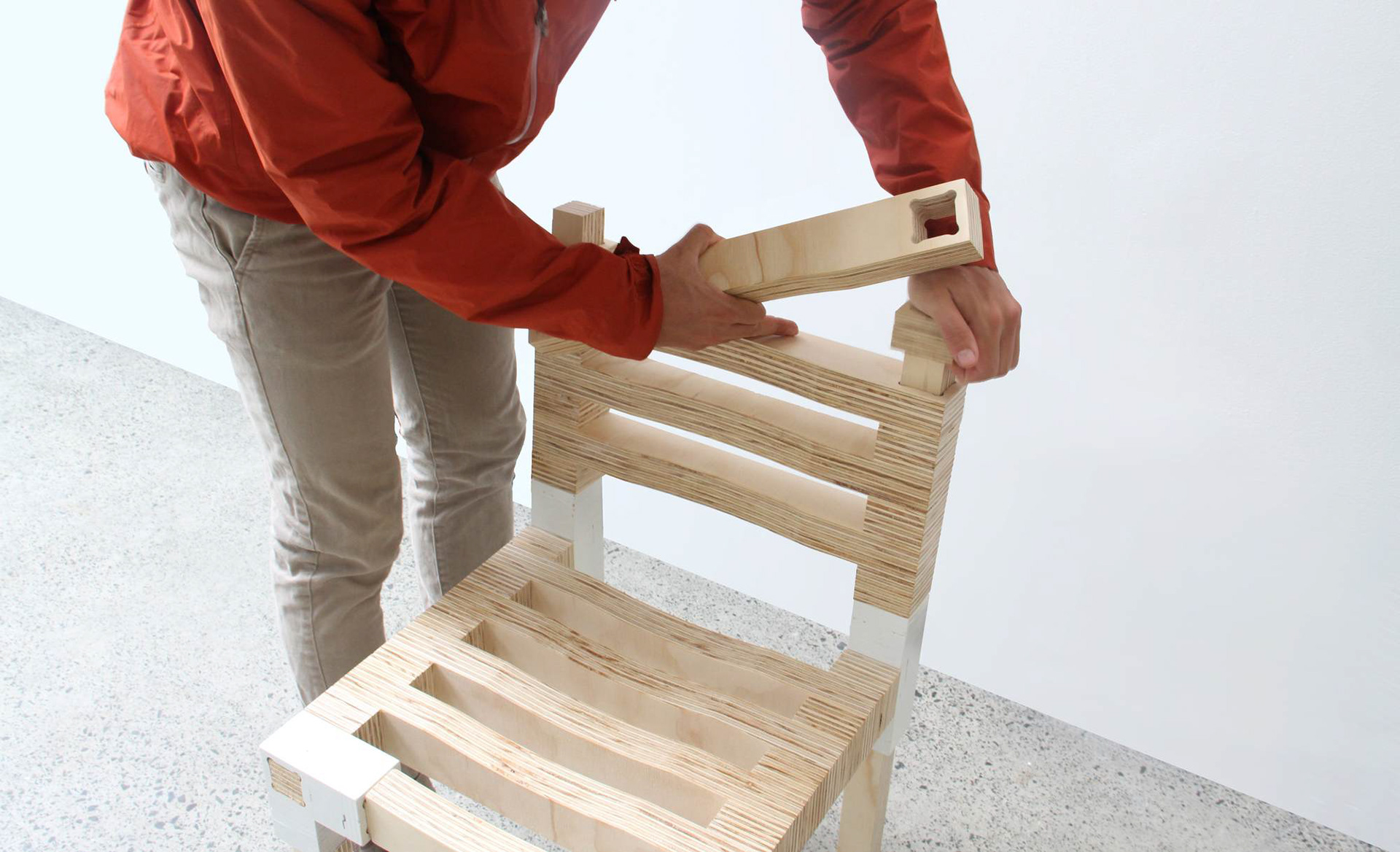 As designers ourselves, our group was fascinated with the production and manufacturing of the things we use everyday. Ever since we were kids playing with LEGOs, we were drawn to the creativity and spacial understanding associated with building things we use. As adults in a busy and complicated world, an increasing number of people are becoming more detached from understanding the structure and design of objects they use. Proprietary and inaccessible systems are not involving the end consumer in the products they use and are closing the door for creativity and open ended development.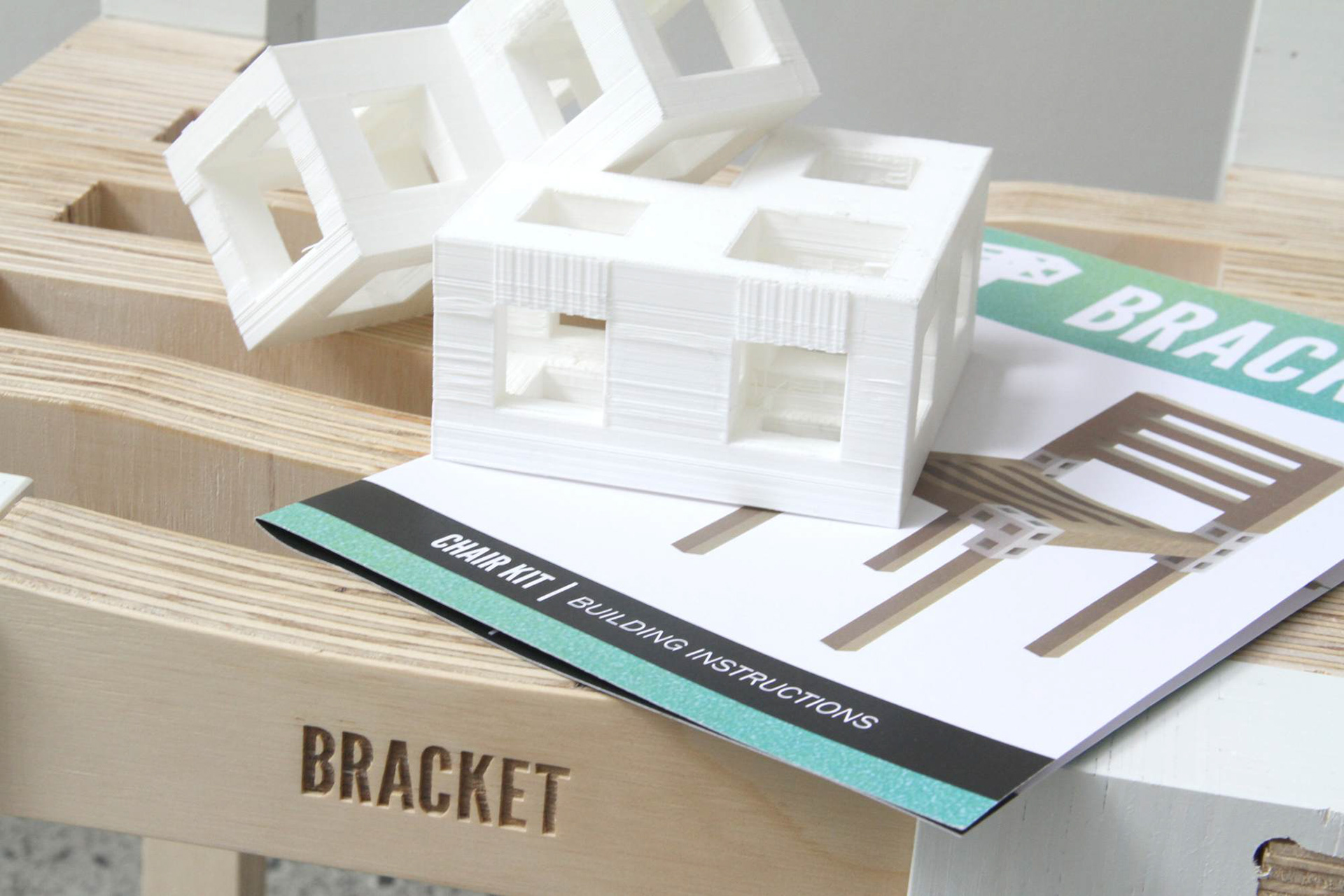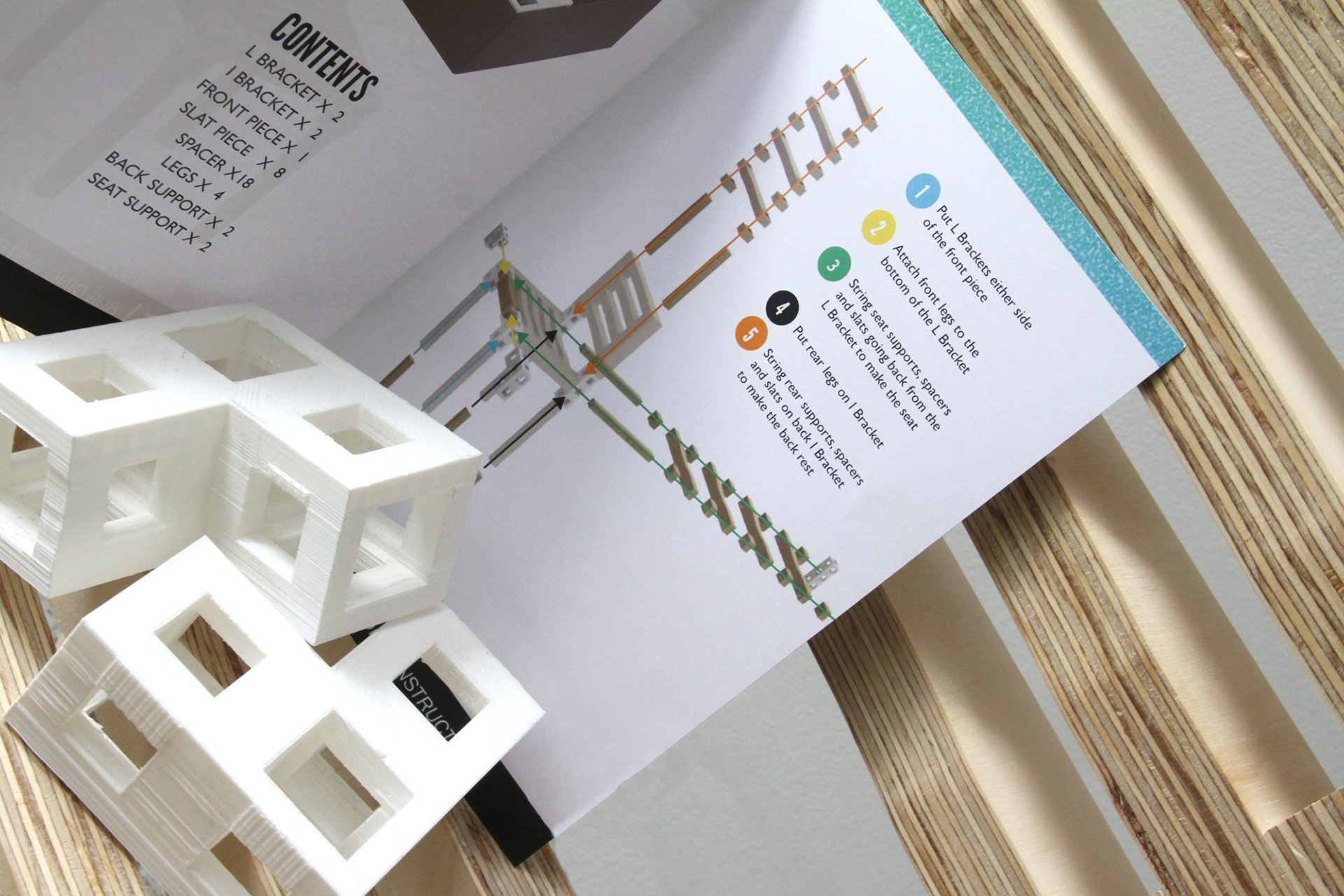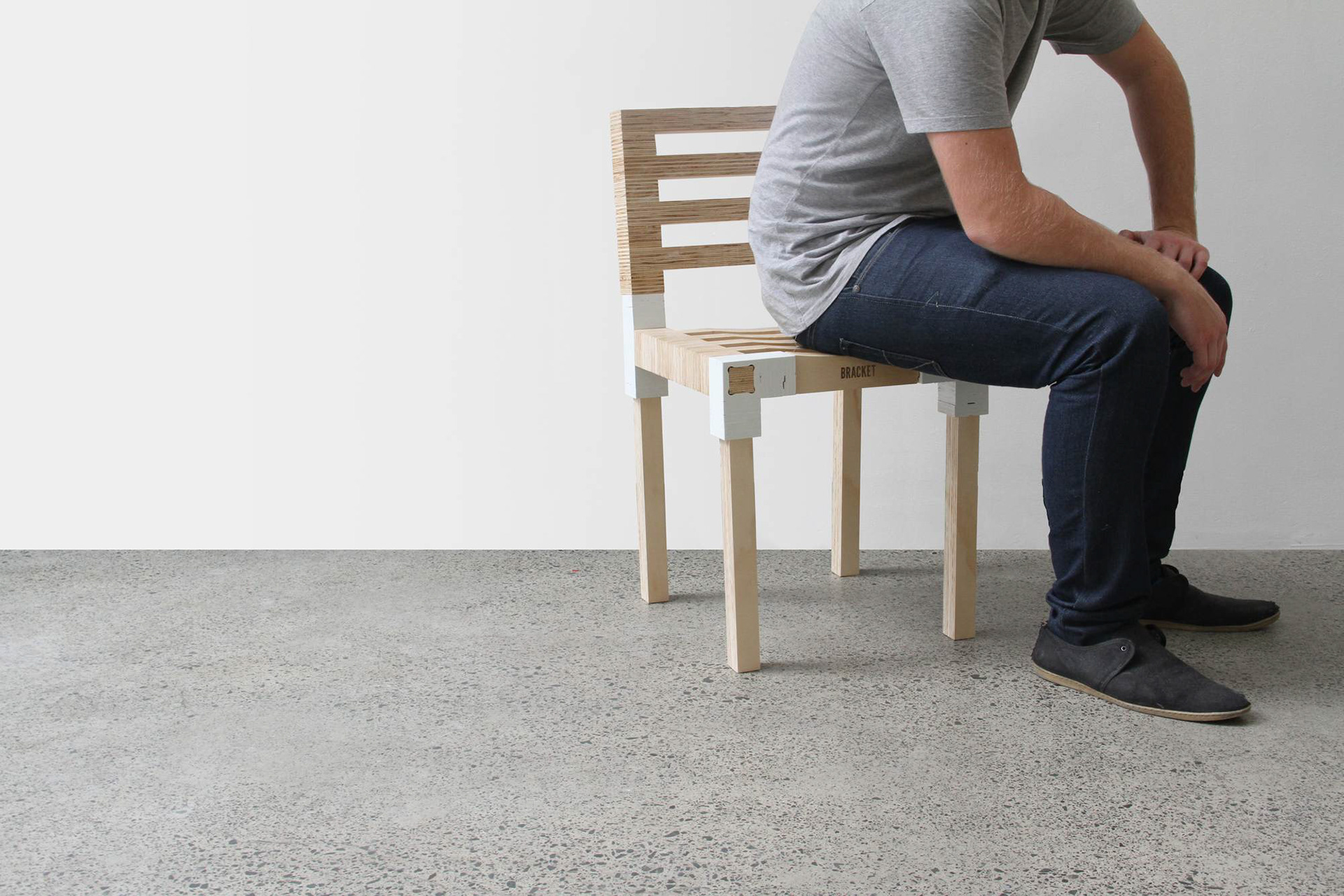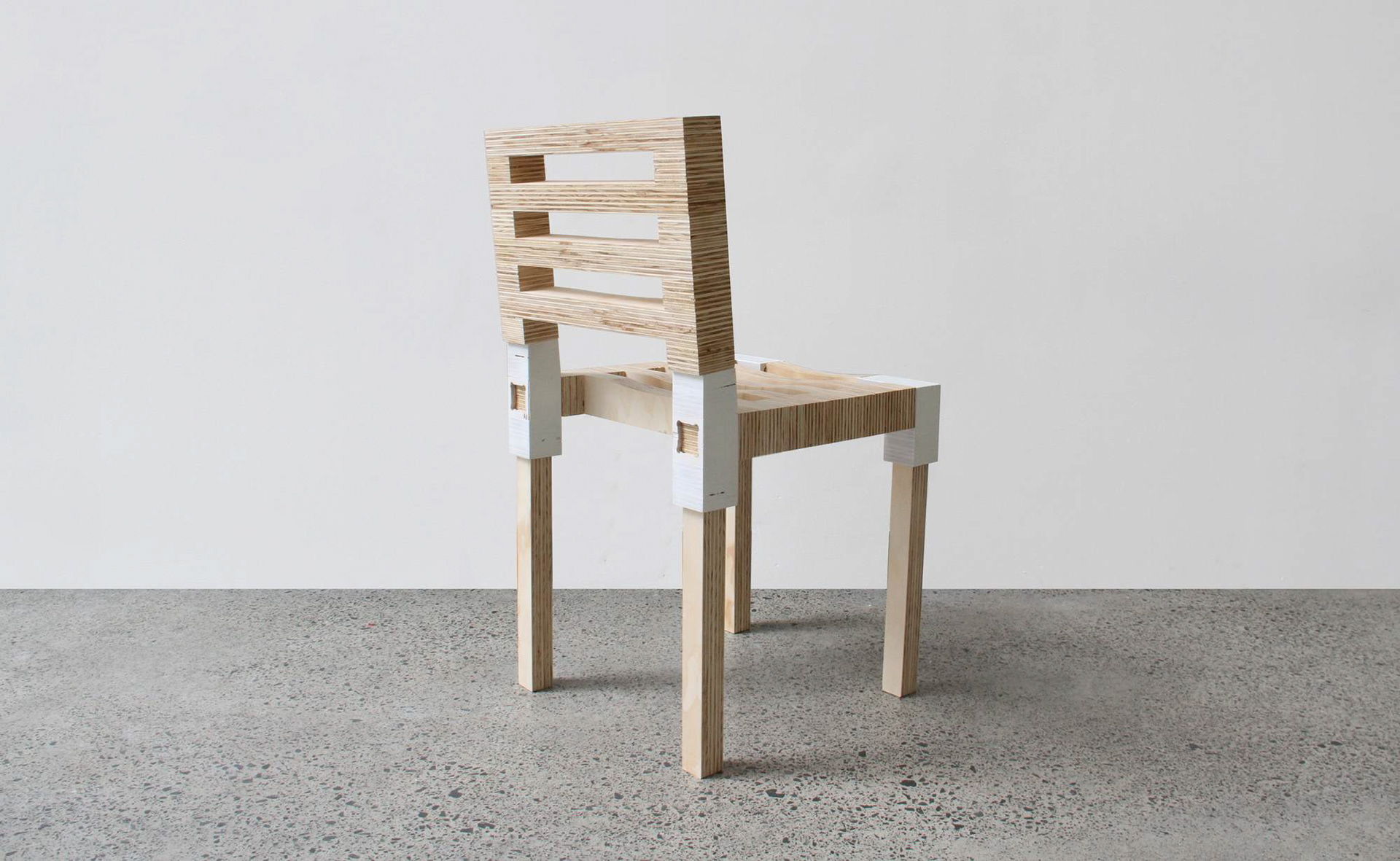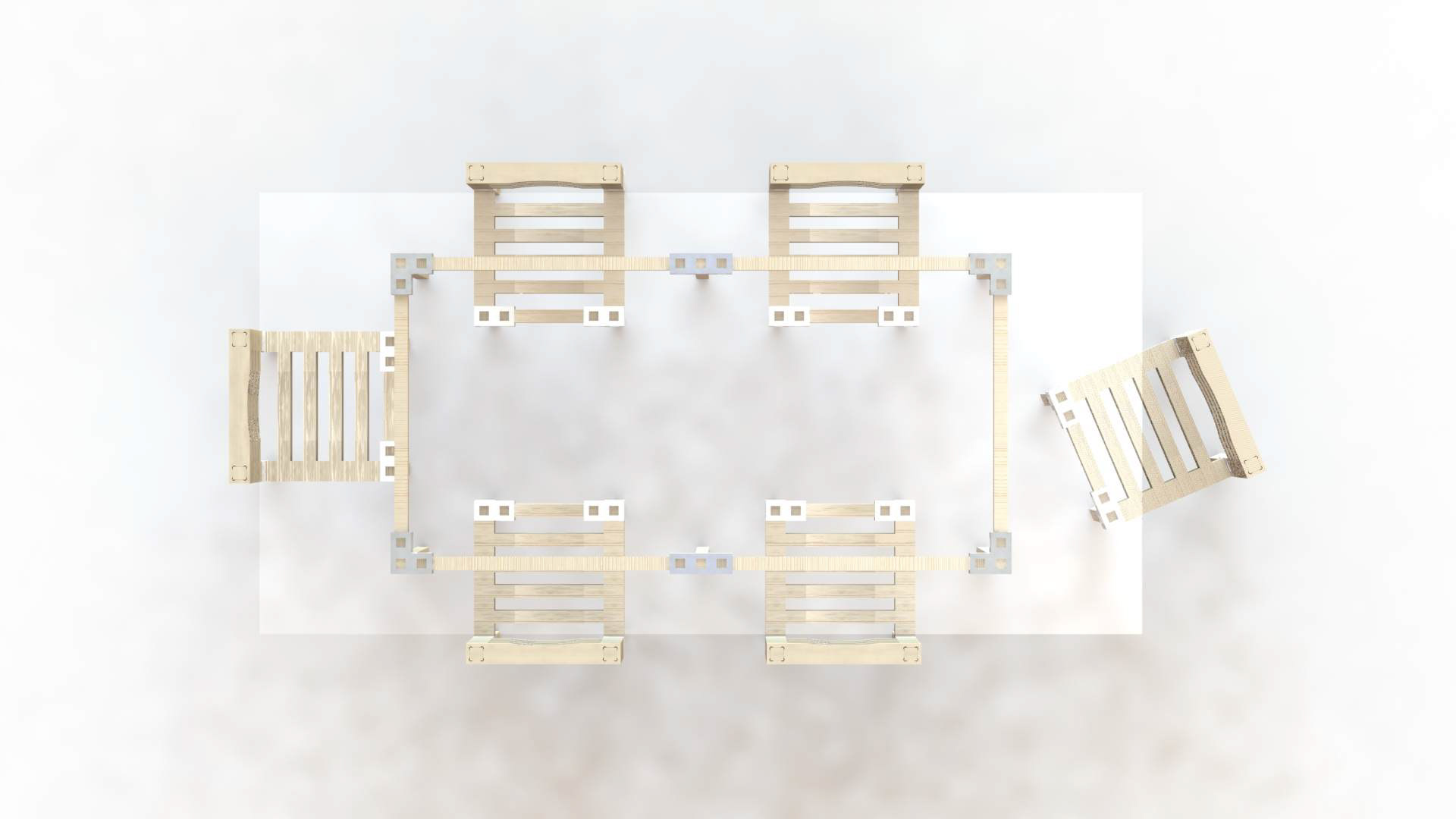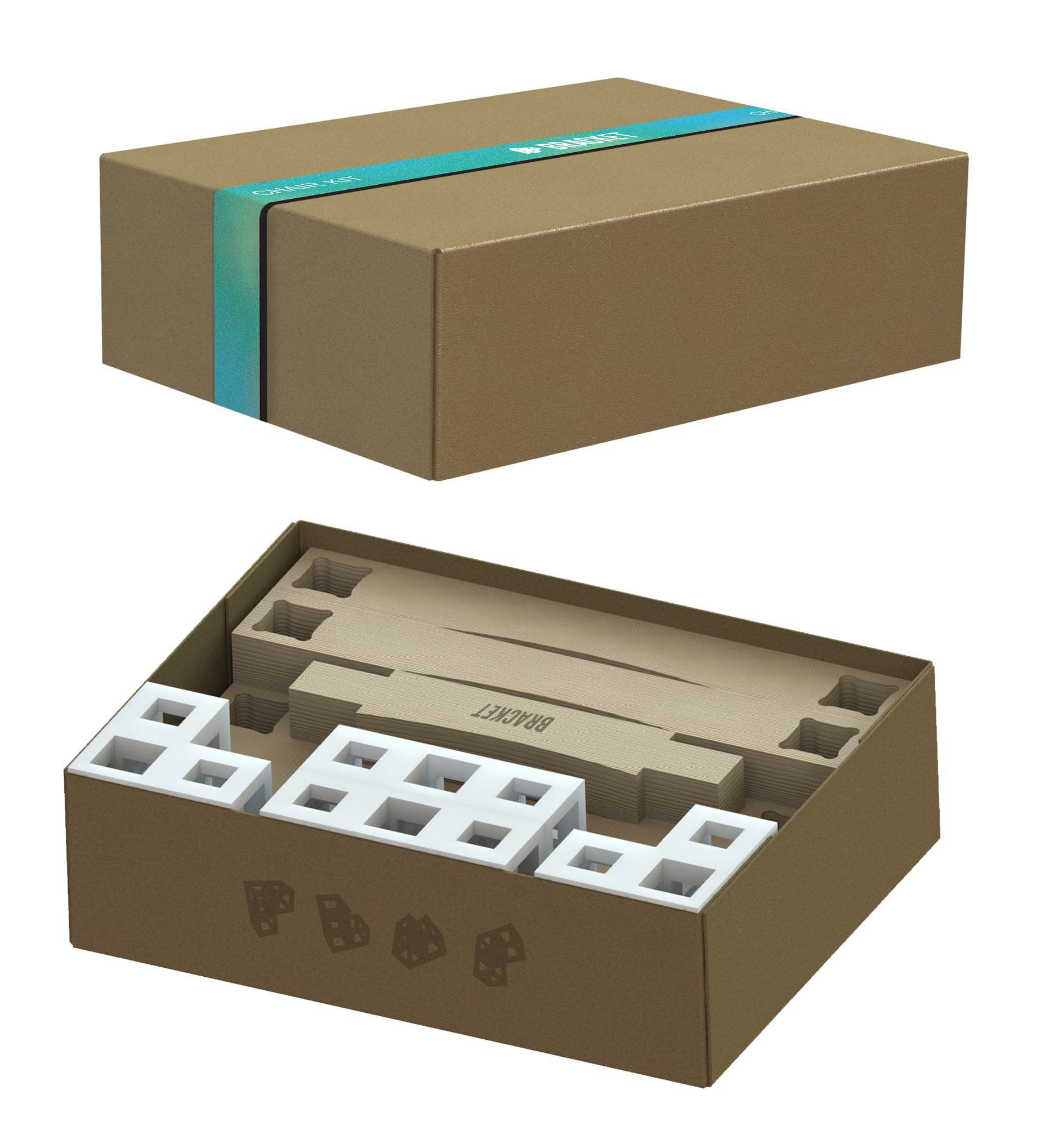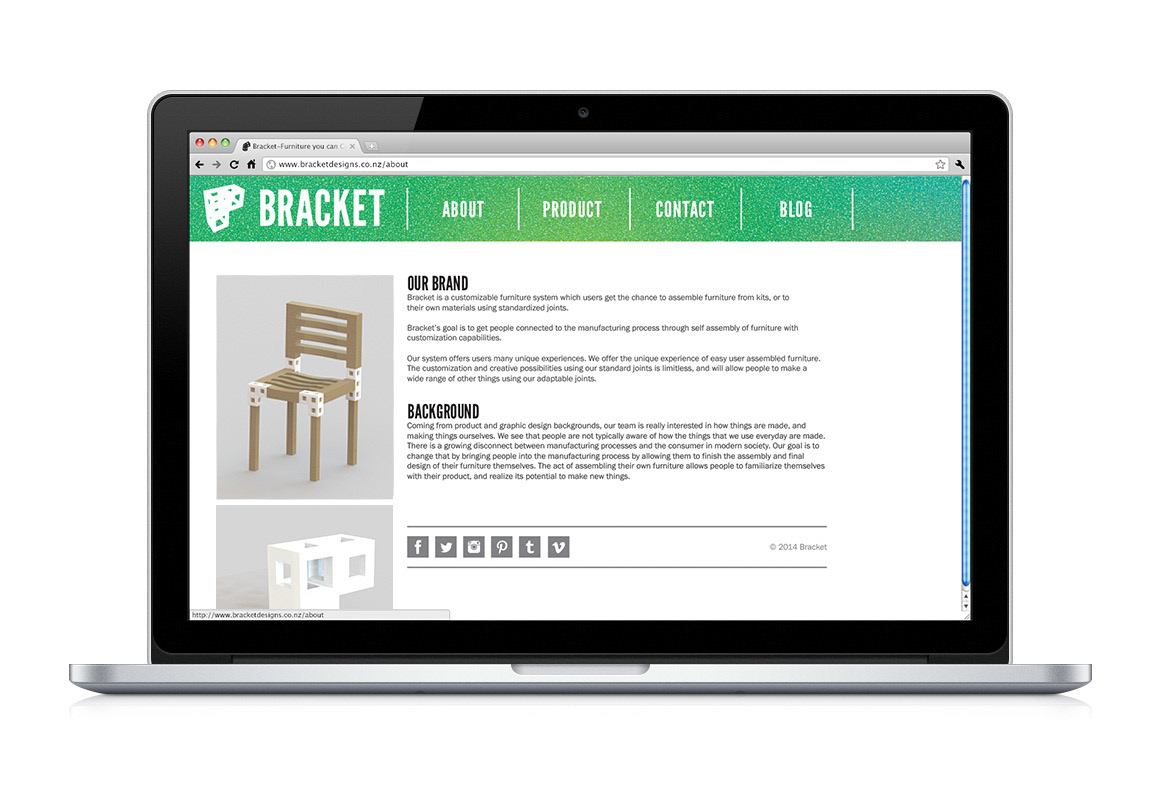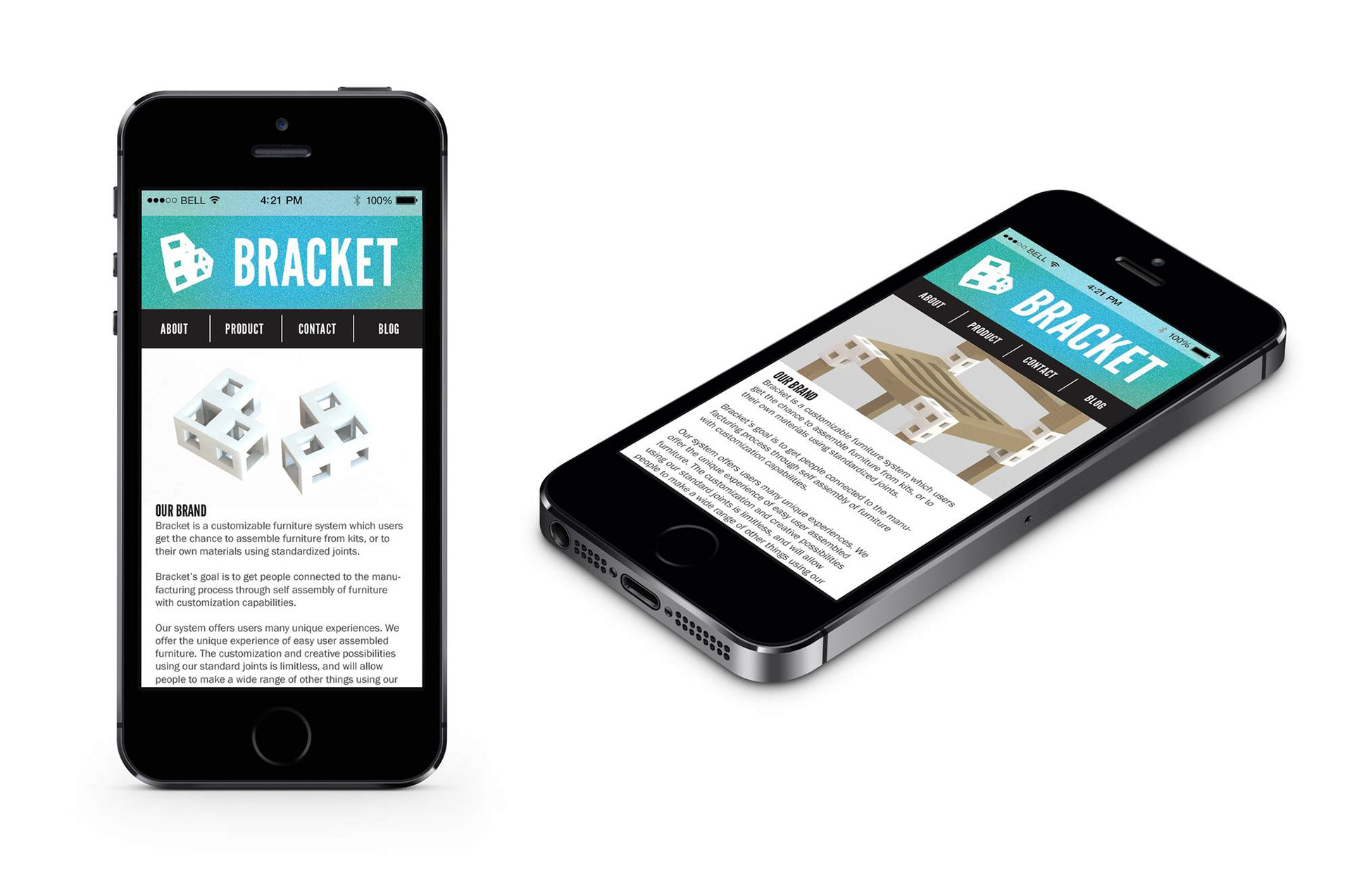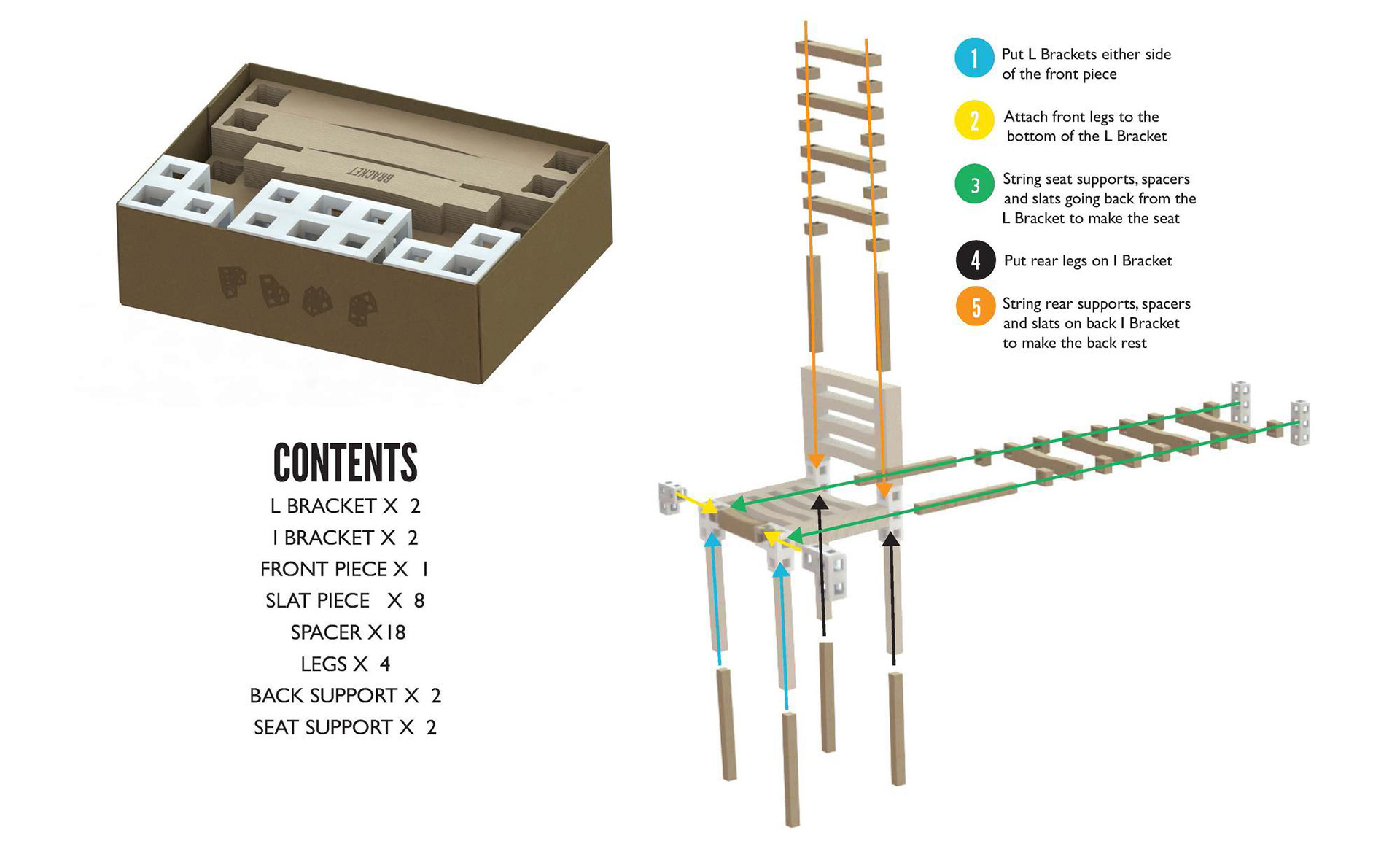 DESIGN PROCESS

Working with a team of product designers was an interesting and rewarding process. Most of the rest of the team focused on the product development which involved creating a furniture system which had to meet certain goals:

Intuitive: Easy to understand and assemble with minimal instruction, no tools or special hardware. 
Customizable and adaptable: Bracket system needs to be used in a variety of furniture applications
Aesthetic: The design needs to be beautiful and something people would want in their homes

My goal as the graphic designer on the teams was to present and frame the concept in a way which brings out our goals as a brand. Through development, the white bracket joints became the clear intersection and representation of our core idea. We purposefully decided to leave them white in the final design to showcase the connecting ability as opposed to hiding the structure like most furniture. The Brackets became the embodiment on the entire brand through my logo development. With the goal of spacial understanding, I wanted the logo to live in an animated and variable state. The different variations of the logo represent the possibilities and variations of the bracket furniture design system. The lively color scheme represents the creative energy in the brand and works in great contrast against the minimalist, modern design of the furniture itself.